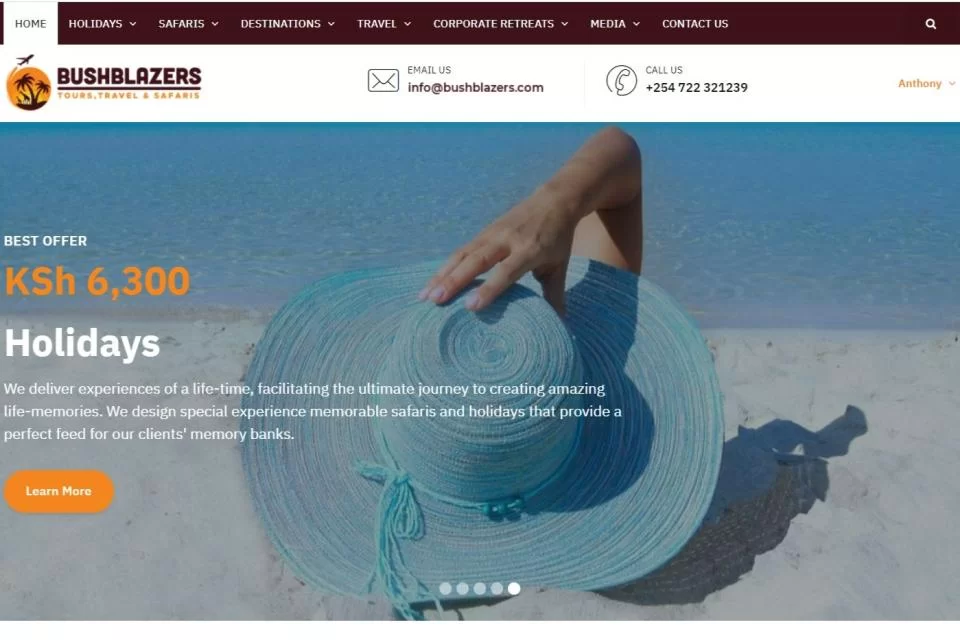 BushBlazers Website & CRM
BushBlazers Tours and Travel is a company that offers holiday packages to various destinations in Africa. They had a challenge with their old website, which was not user-friendly, secure or easy to update. They approached us to design a new website and a CRM system that would help them manage their business more efficiently.
We created a new website for them with a modern and responsive design that showcases their tour packages and allows visitors to book online. The website is built with a customized content management system that enables them to update and manage their content easily. The website is also integrated with MPESA and PesaPal payment gateways to facilitate online payments.
In addition, we designed a CRM system for them that is integrated with the website. The CRM system has various features that help them run their business smoothly. They can manage their clients, leads, suppliers, expenses, invoices and bookings from one place. They can also send automated reminders and notifications to their clients and suppliers. The CRM system also generates reports and insights that help them track their performance and make informed decisions.
The new website and CRM system have improved the online presence and efficiency of BushBlazers Tours and Travel. They have received positive feedback from their customers and partners. They have also increased their sales and revenue as a result of the improved user experience and functionality of the website.
Project Summary
Project Scope